YEAR END PARTY 2022 "PASS CHALLENGES TOUCH TO SUCCESS"
The year 2022 was a challenging year for steel industry in general and Vietnam Italy Steel in particular after the Codid 19 pandemic. In such a difficult situation, Viet Italy Steel Joint Stock Company always receives the support and companionship of the partners.
With the deepest gratitude to partners Vietnam Italy Steel JSC have solemnly organized the 2022 Year-end party and thanks partners.
In this event, Vietnam Italy Steel JSC is honored to welcome the presence of strategic partners who are prestigious distributors and member in Kyoei Steel Group (Japan).
Partner awarding program was held with the categories "Gold distributors", "Platinum distributors" and "Diamond distributors" at the ceremony.
The 2022 Year-end party is the VIS sincerely thanks to partners who have always accompanied and supported VIS on the way to develop.
Some typical pictures in the event: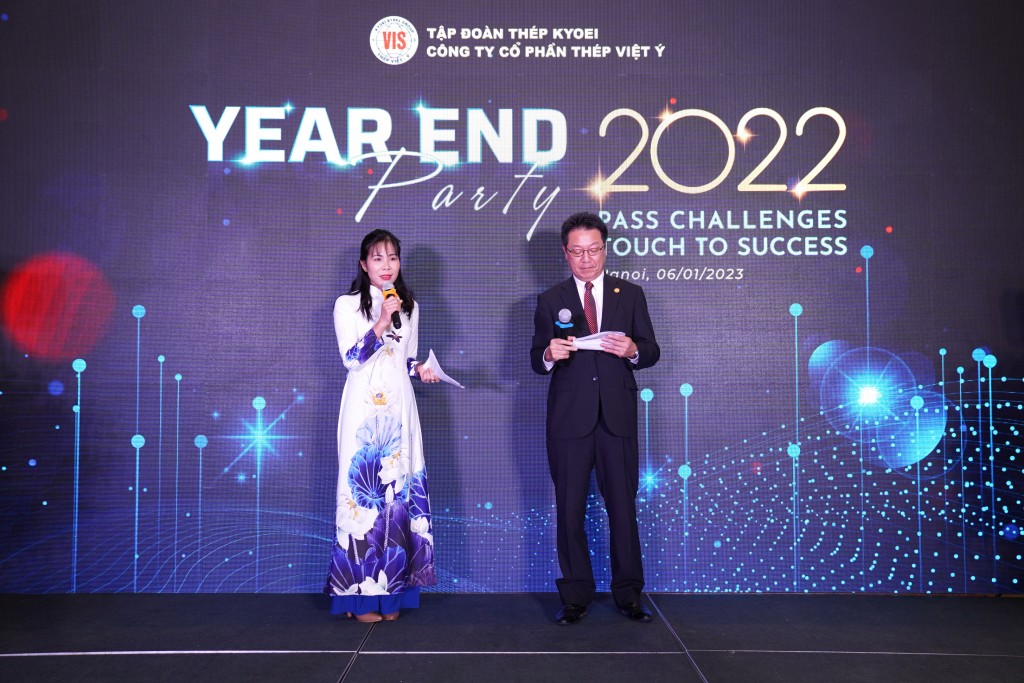 Mr. Yasuhiro Yonemura - General Director made opening speech  and happy new year customers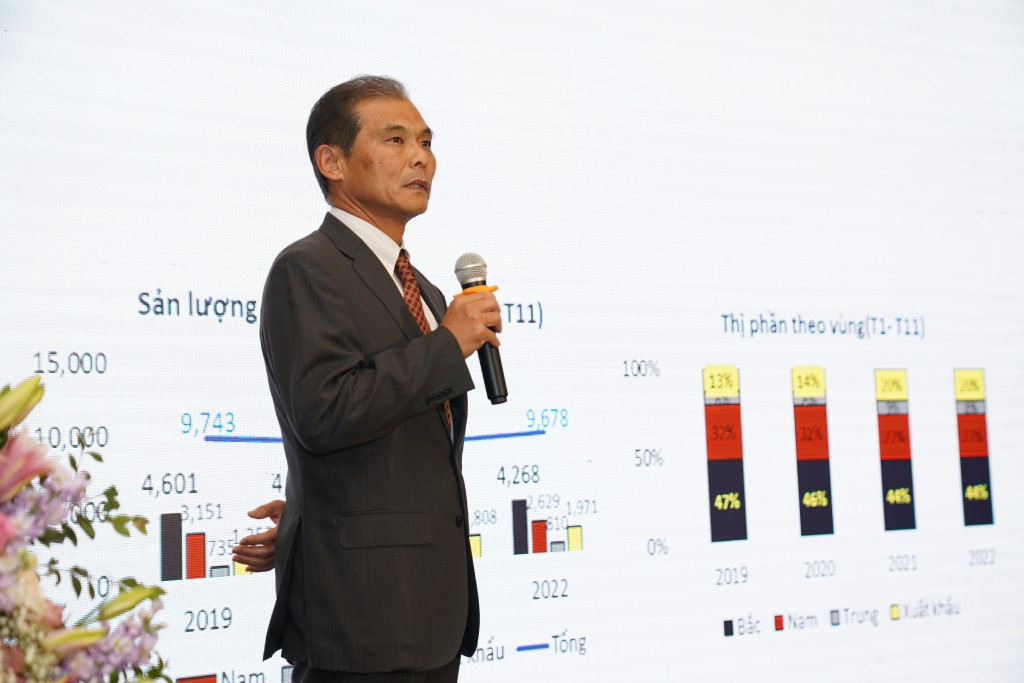 Mr. Shin Yasuda - Deputy General Director reported the sales result in 2022 and lan 2023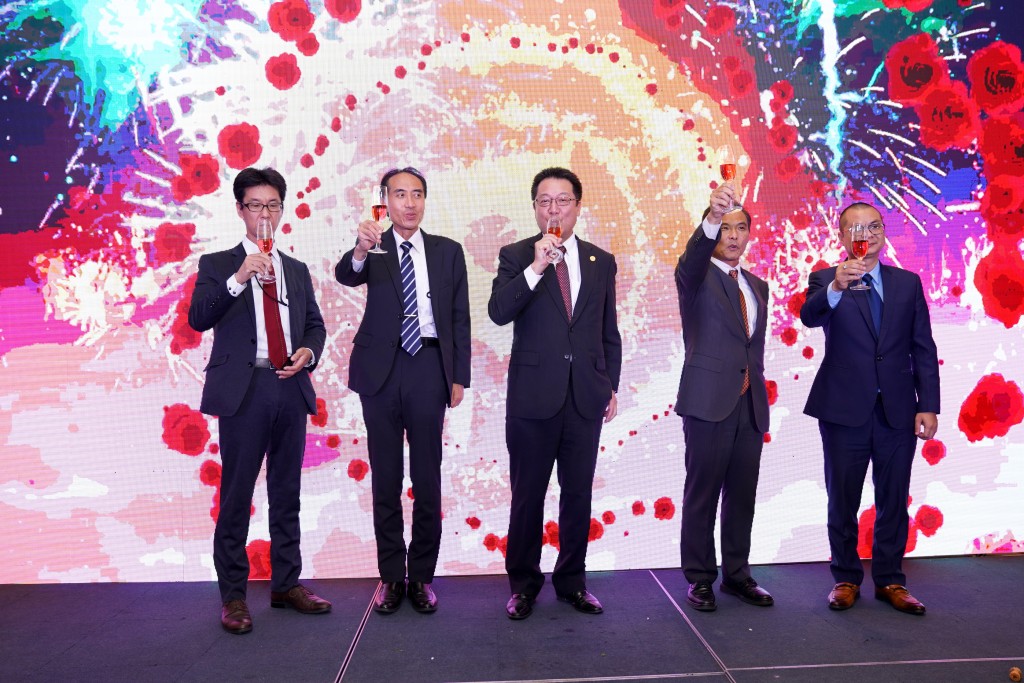 The Board of Director congratulated customers and opened the party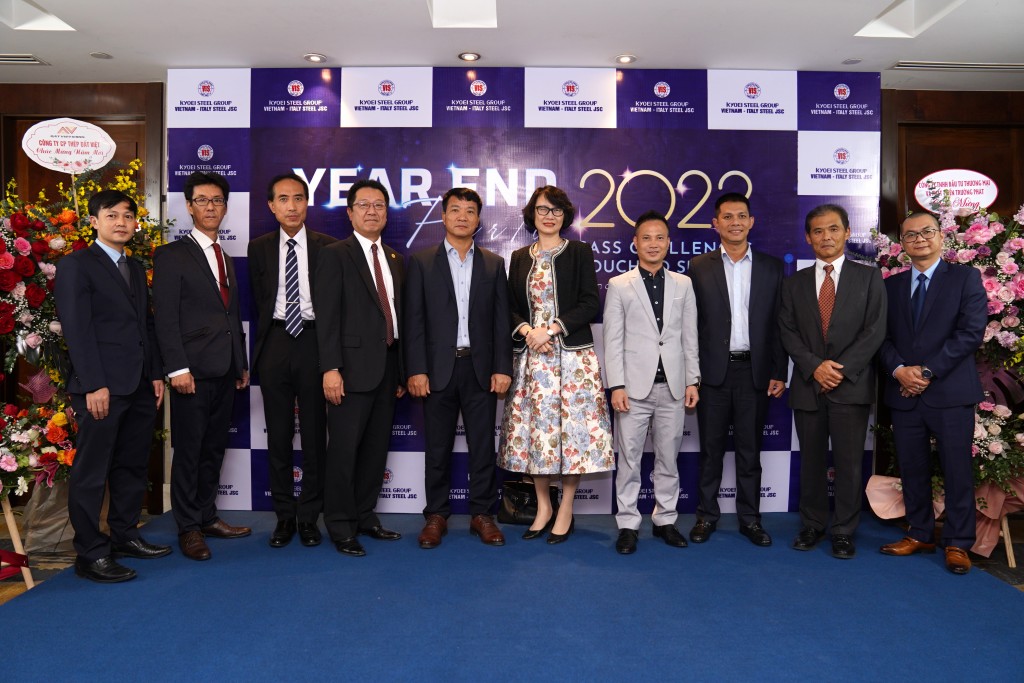 VIS Board of Directo and Customers at the event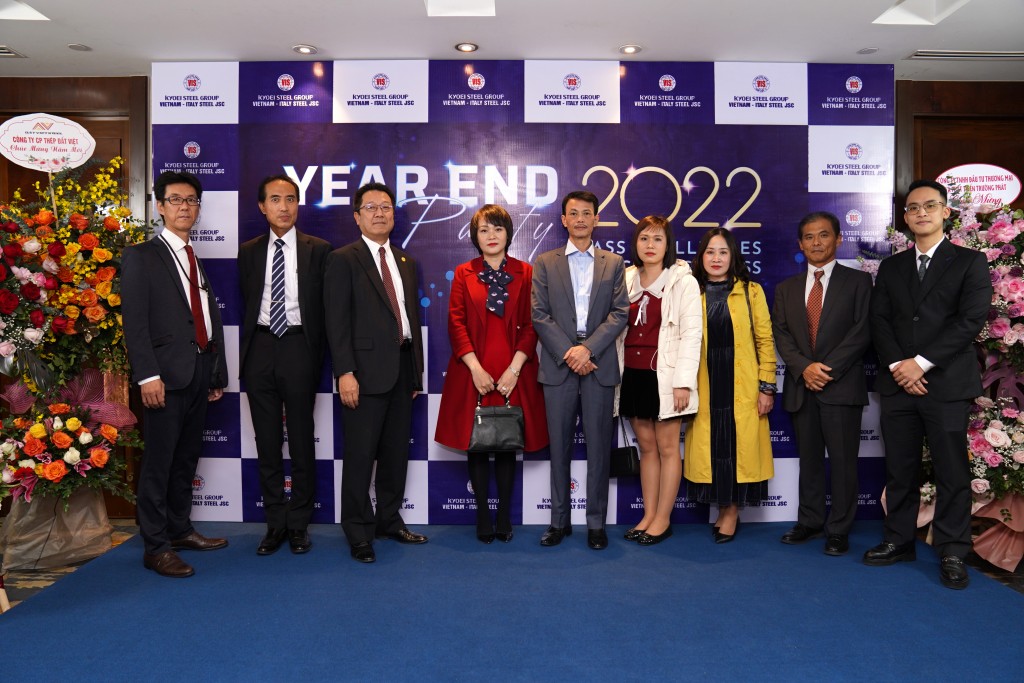 VIS Board of Directo and Customers at the event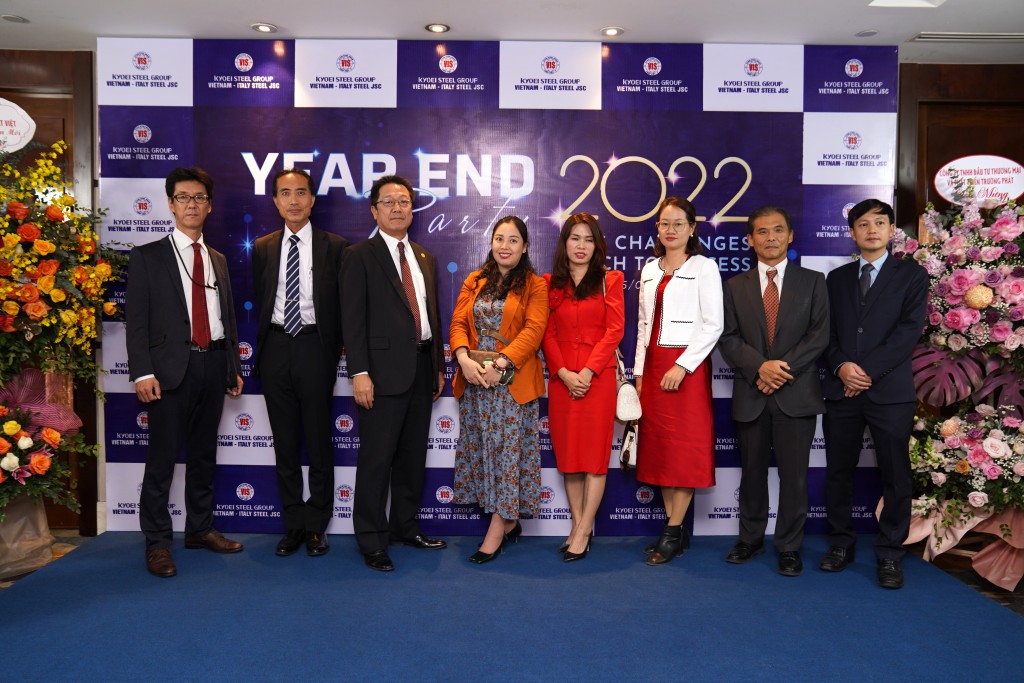 VIS Board of Directo and Customers at the event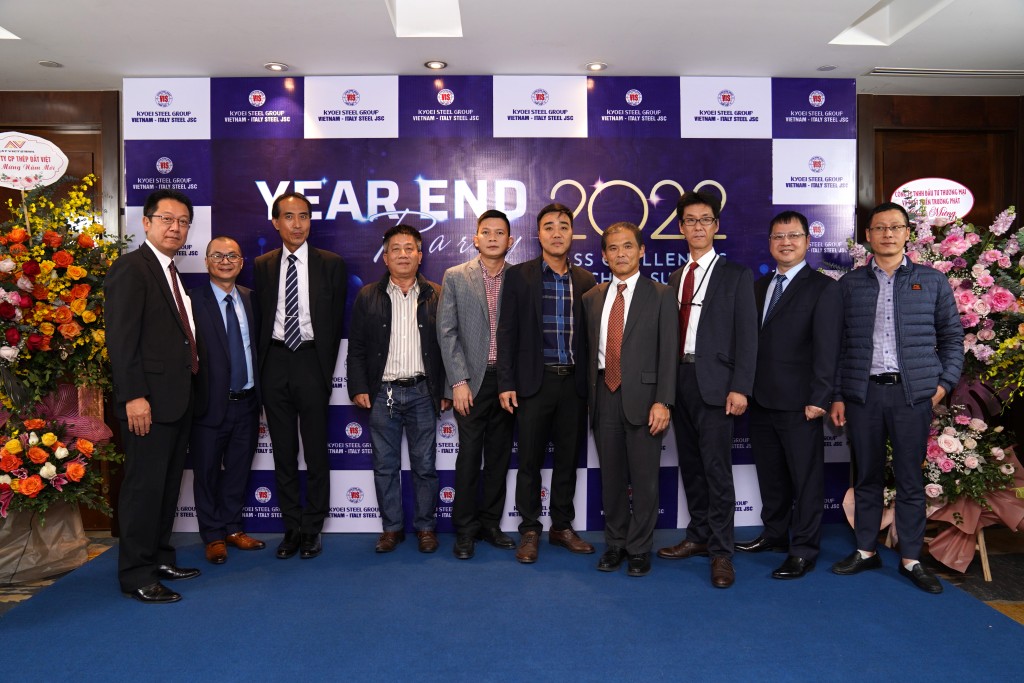 VIS Board of Directo and Customers at the event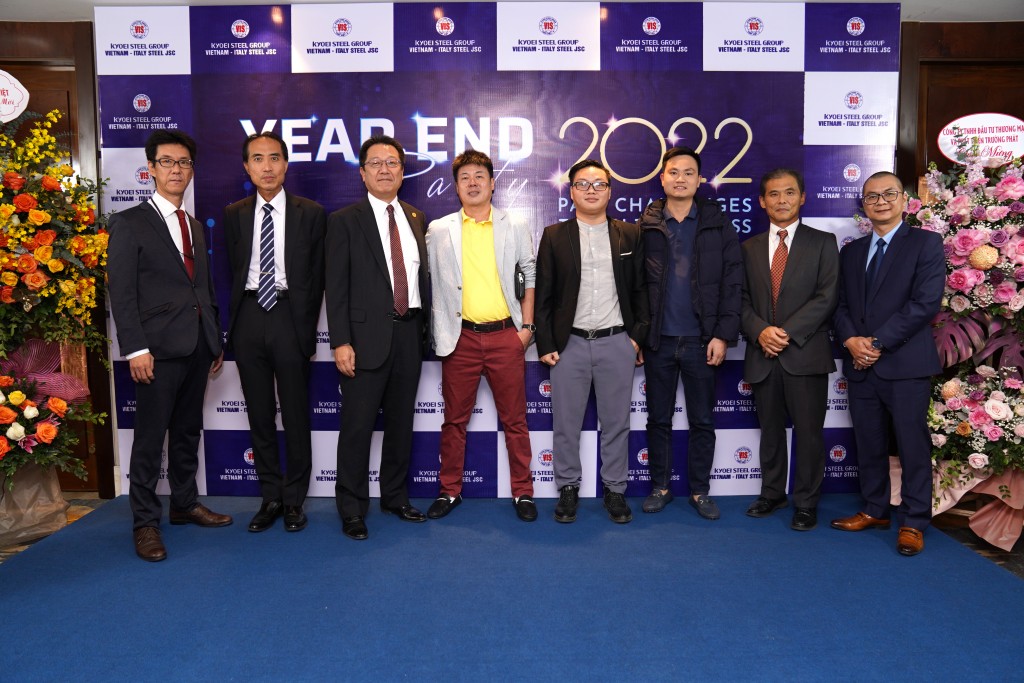 VIS Board of Directo and Customers at the event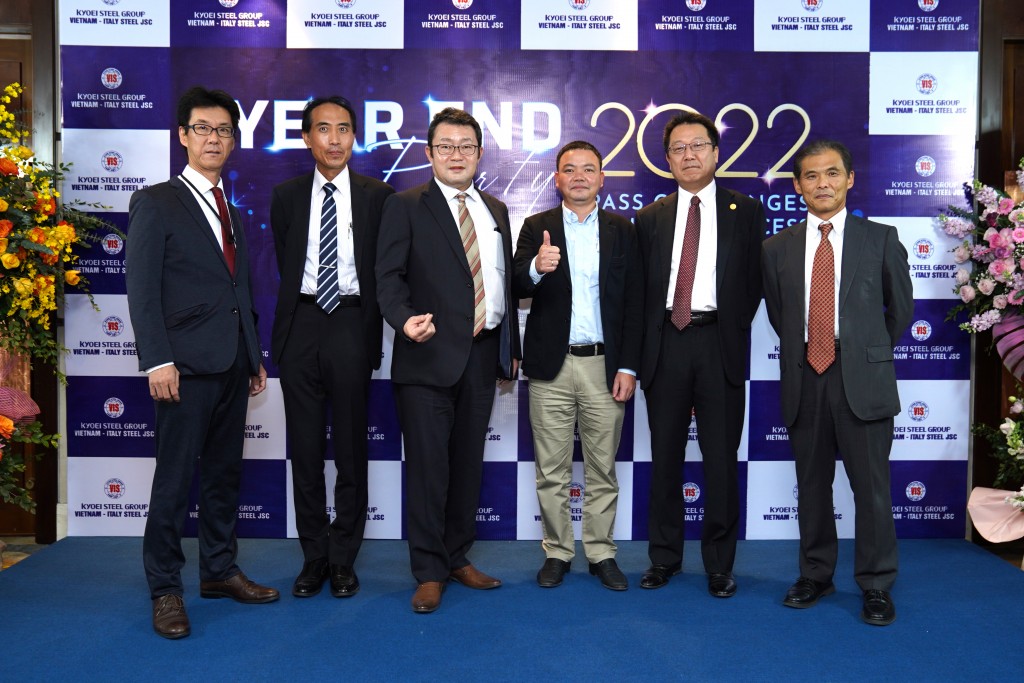 VIS Board of Director and  a Member of Kyoei Steel Group (Japan) at the event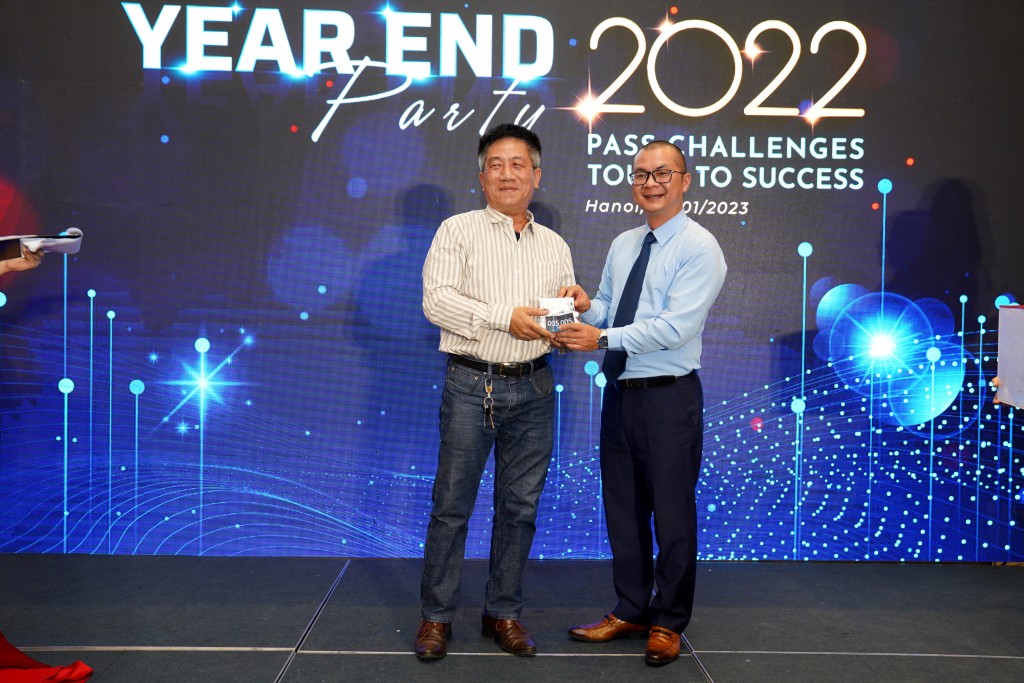 Mr. Bui Manh Hung -  General Manager of Sales  presented luckey draw gifts to the customers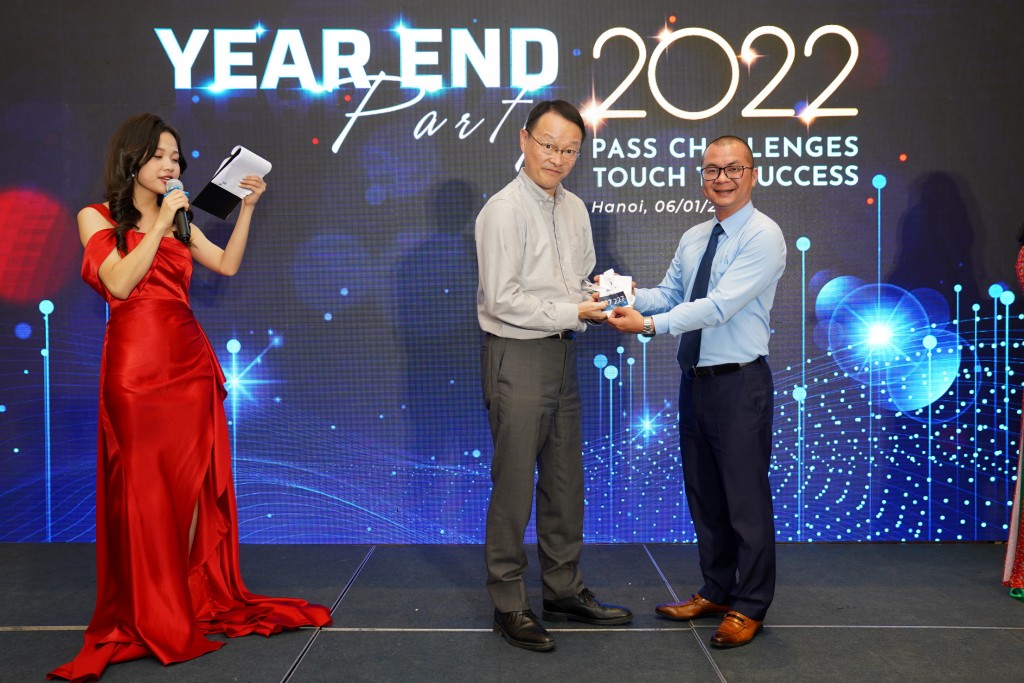 Mr. Bui Manh Hung -  General Manager of Sales  presented luckey draw gifts to the customers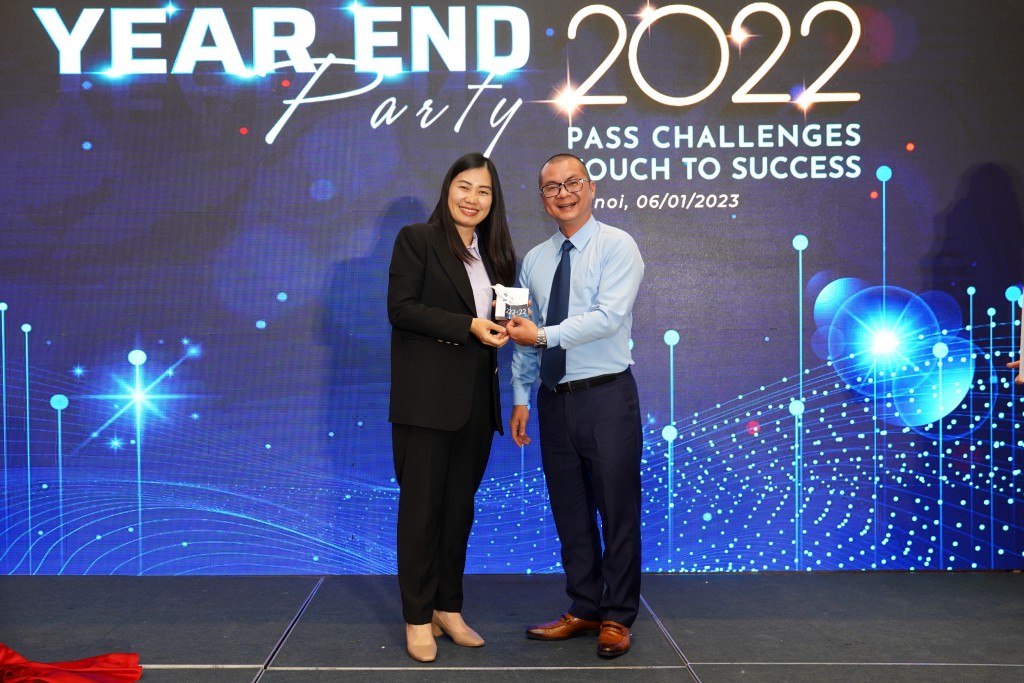 Mr. Bui Manh Hung -  General Manager of Sales  presented luckey draw gifts to the Customers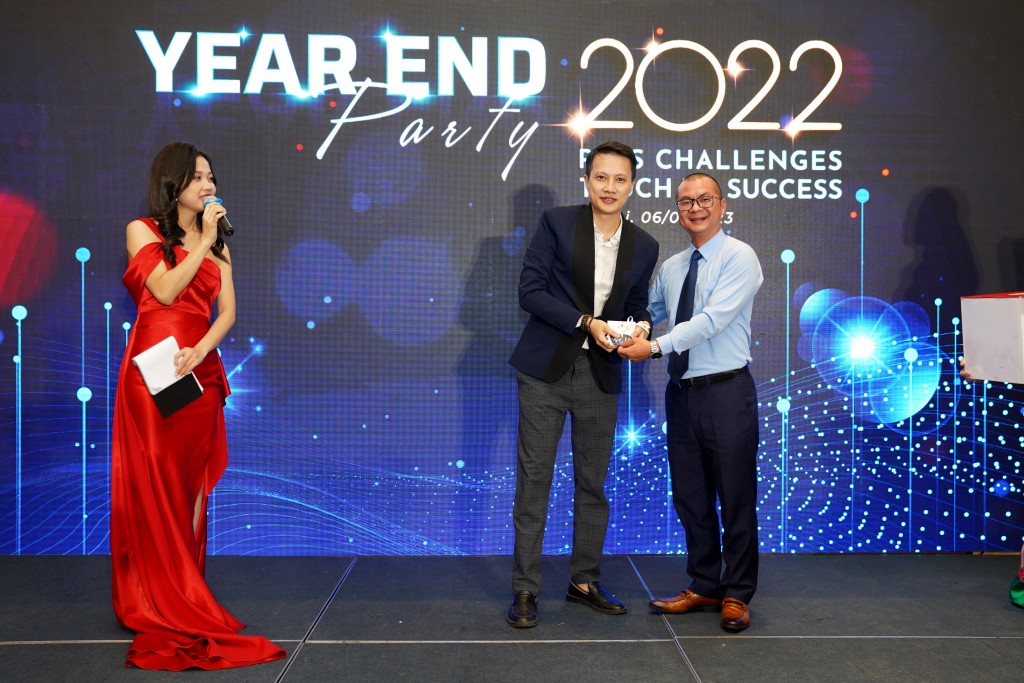 Mr. Bui Manh Hung -  General Manager of Sales  presented luckey draw gifts to the Customers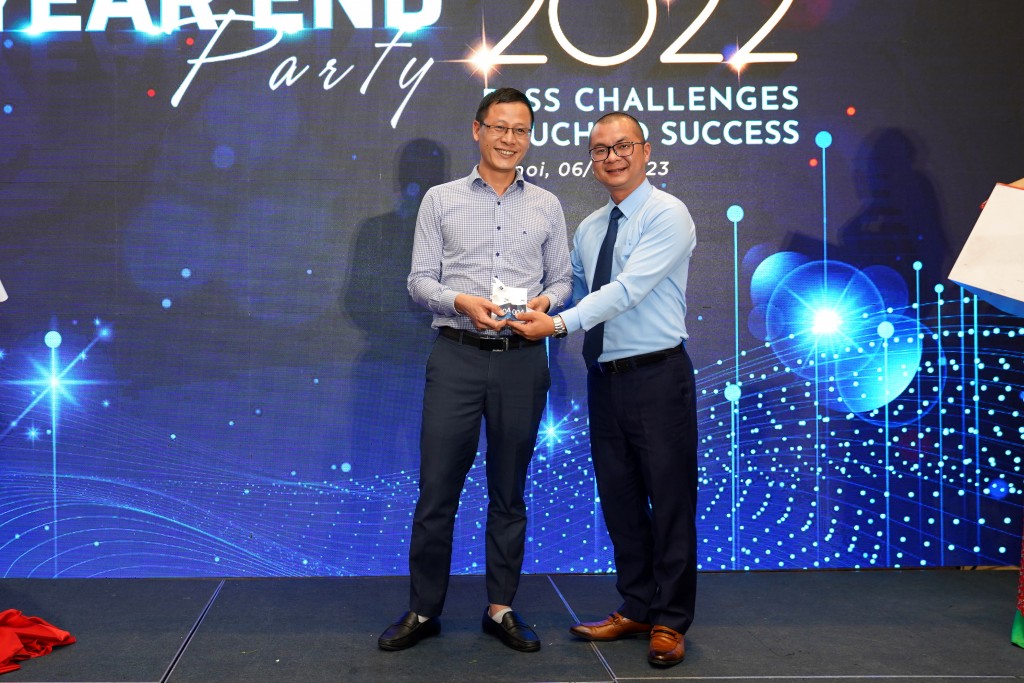 Mr. Bui Manh Hung -  General Manager of Sales  presented luckey draw gifts to the Customers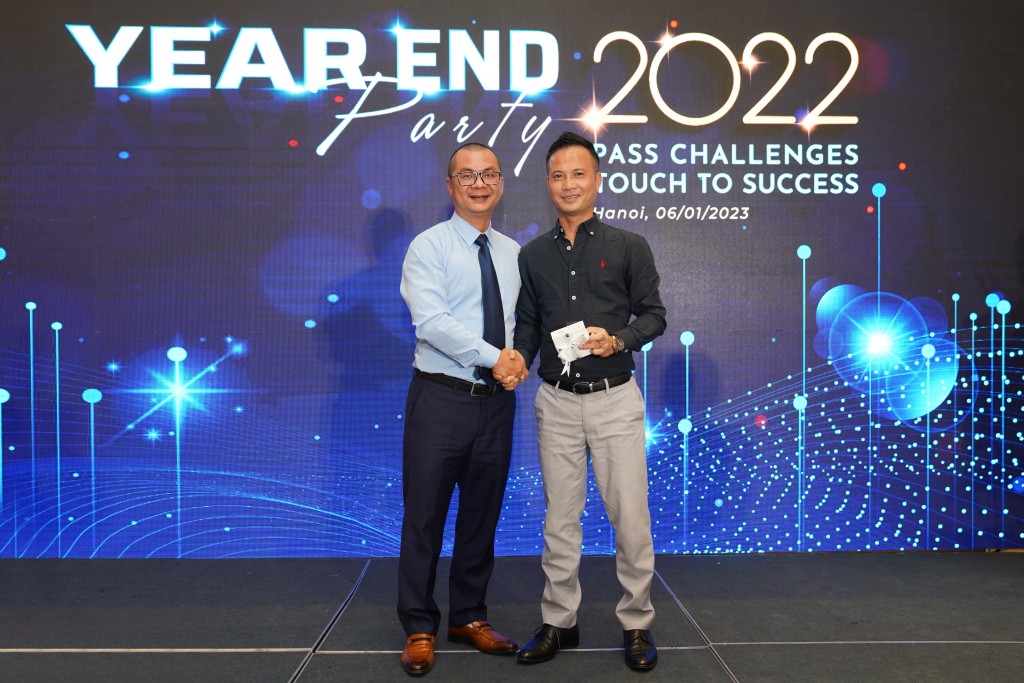 Mr. Bui Manh Hung -  General Manager of Sales  presented luckey draw gifts to the Customers
Mr. Shin Yasuda -  Deputy General Director of Sales presented luckey draw gifts to the Customers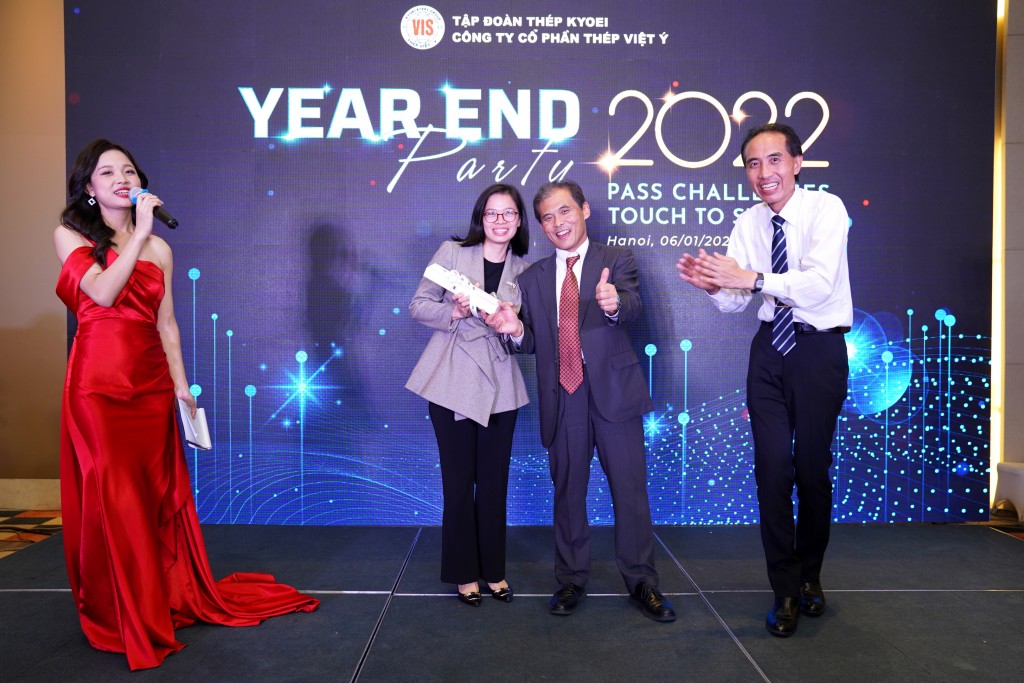 Mr. Shin Yasuda -  Deputy General Director of Sales and Mr. Takafumi Hayashi – Deputy General Director of Production presented luckey draw gifts to the Customers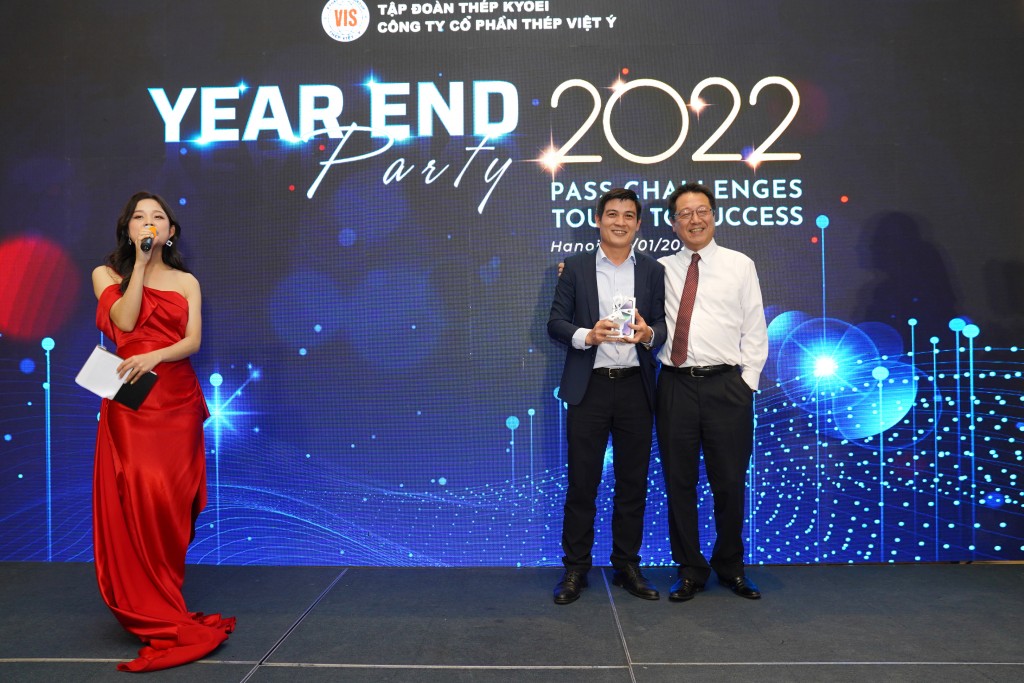 Mr. Yasuhiro Yonemura - General Director presented luckey draw gifts to the Customers
VIS News